VMware Horizon View 6.2 has been released few days back. The product has evolving, again. Every few month VMware is getting out new release which witness that the battle for being leader in VDI is really real. You can have a look at my post detailing the Horizon View 6.1 release, just few months back as that release brought many features as well.
I'm not a Citrix guy, but apparently VMware has to do something right. The continuous updates through the year is pretty unbelievable and with every release, a tech preview features are as standard in the following one…. (ex. the "client drive redirection" which is GA in 6.2 and which was tech preview in 6.1). VMware Horizon View 6.2 adds Windows 10 support (Note that Windows 10 is only supported when running ESXi 5.5 Update 3 or ESXi 6.0 Update 1.).
Horizon View 6.2 brings also VMware VSAN 6.1 support (stretched cluster support) and also All-Flash VSAN support. Again, to add compatibility with other product releases from the vCloud suite, VMware pushes Horizon View 6.2 out to really allow All Devices .
If you have followed last week's VMworld announcements, you know that VSAN 6.1 supports stretched cluster environments, so in case there is a use case for Horizon View, this could be a game changer for some organizations.
What's new in VMware Horizon View 6.2?
Windows 10

Windows 10 is supported as a desktop guest operating system
Horizon Client runs on Windows 10
Smart card is supported on Windows 10
The View User Profile Migration tool migrates Windows 7, 8/8.1, Server 2008 R2, or Server 2012 R2 user profiles to Windows 10 user profiles.
RDS Desktops and Hosted Apps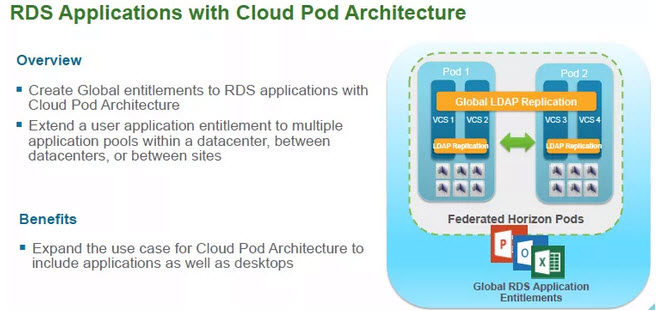 View Composer. View Composer and linked clones provide automated and efficient management of RDS server farms.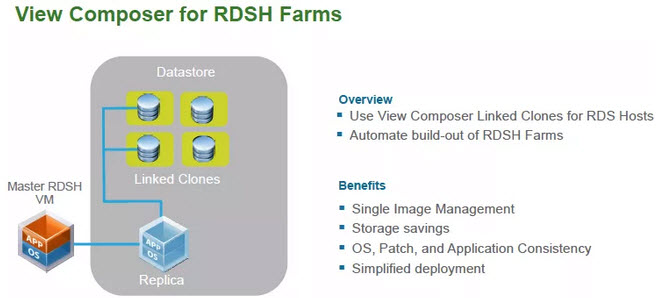 Graphics Support. Existing 3D vDGA and GRID vGPU graphics solutions on VDI desktops have been extended to RDS hosts, enabling graphics-intensive applications to run on RDS desktops and Hosted Apps.
Enhanced Load Balancing. A new capability provides load balancing of server farm applications based on memory and CPU resources.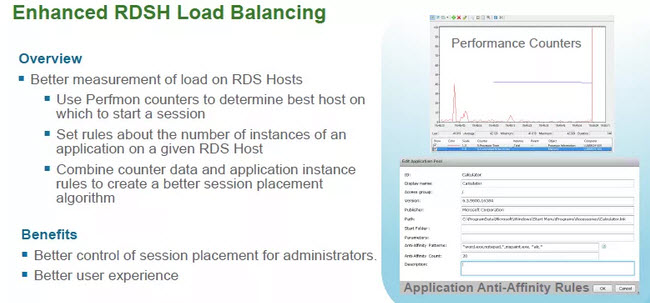 One-Way AD Trusts
One-way AD trust domains are now supported. This feature enables environments with limited trust relationships between domains without requiring View Connection Server to be in an external domain.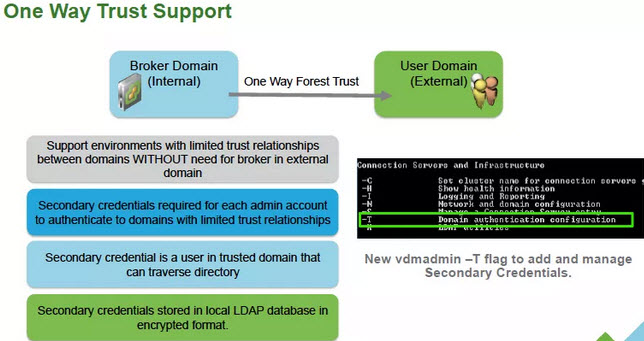 Cloud Pod Architecture (CPA) Enhancements

Hosted App Support. Support for application remoting allows applications to be launched using global entitlements across a pod federation.
HTML Access (Blast) Support. Users can use HTML Access to connect to remote desktops and applications in a Cloud Pod Architecture deployment.

Virtual SAN 6.1

All-Flash support (Requires vSphere 6.0)
Stretched cluster support

Access Point Integration
Access Point is a hardened Linux-based virtual appliance that protects virtual desktop and application resources to allow secure remote access from the Internet. Access Point provides a new authenticating DMZ gateway to View Connection Server. Smart card support on Access Point is available as a Tech Preview. Security server will continue to be available as an alternative configuration. For more information, see Deploying and Configuring Access Point.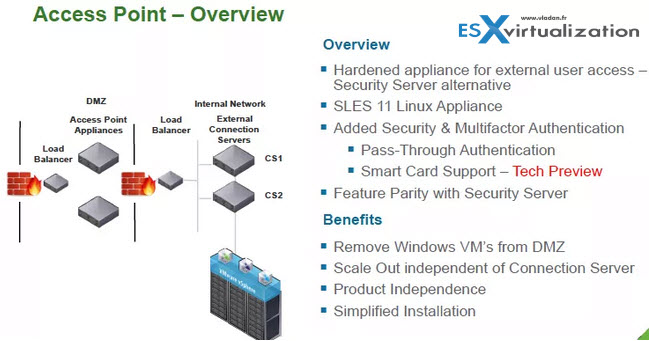 FIPS
Install-time FIPS mode allows customers with high security requirements to deploy Horizon 6.
Graphics Enhancements

AMD vDGA enables vDGA pass-through graphics for AMD graphics hardware.
4K resolution monitors (3840×2160) are supported.

View Administrator Enhancements

View Administrator shows additional licensing information, including license key, named user and concurrent connection user count.
Pool creation is streamlined by letting View administrators clone existing pools.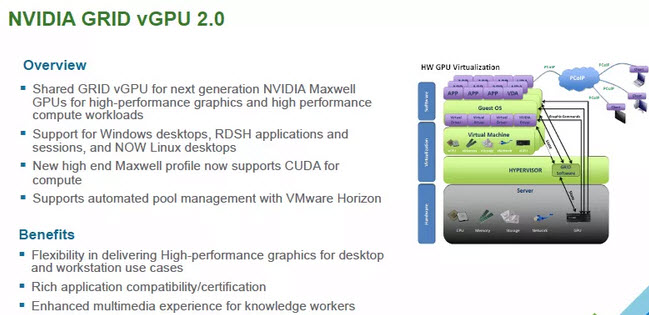 Horizon 6 for Linux Desktop Enhancements
Several new features are supported on Horizon 6 for Linux desktops, including NVIDIA GRID vGPU, vSGA, RHEL 7.1 and Ubuntu 14.04 guest operating systems, and View Agent installation of JRE 8 with no user steps required.
I was following the Horizon View product since the version 4.x on my blog, without being specially involved. Done some View deployments in the past, but not at scale, and so far the user's experiences were satisfactory.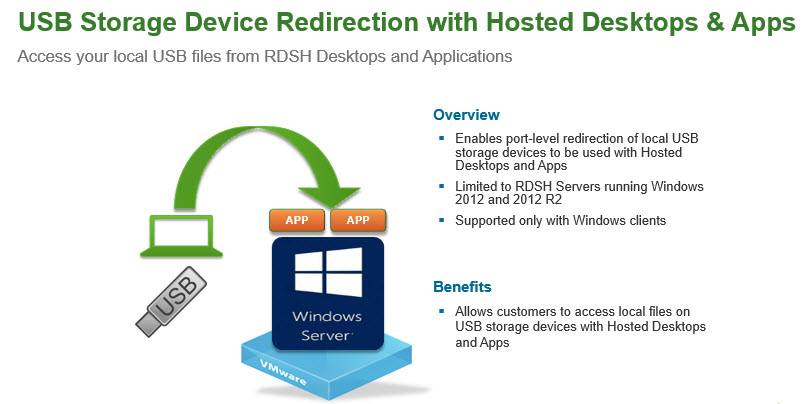 This release puts accent more on security. Part of the download is the Access Point which allows securing the remote access. It's a Linux appliance packed as OVF, which is about 1.6Gb in size to download.
Note that the release notes has a quite large section of Know Issues so I highly recommend to look a this before jumping in and testing or installing Horizon View 6.2.
Links: