A new PDF released by VMware which details best practices for VMware vSphere 6.7 has been released. If you want to get the best performance from your virtual infrastructure, whether it is already in place or deployment project, this white paper is the resource to read. VMware vSphere 6.7 Performance Best Practices PDF is the subject of today's article.
We'll have a look into the different sections of the document and highlight some parts of it.
The document isn't too long, but it covers the essentials. for example, which is the hardware you should use with vSphere, or what are the best settings for ESXi and virtual machines. Let's have a look.
Chapter 1 Hardware for Use with VMware vSphere gives you a guidance on selecting hardware for use with vSphere. It's very important to select the hardware on HCL, and also the type of hardware which is compatible with the software you'll run. VMware even recommends running memory tests for 72 hours.
Chapter 2 ESXi and Virtual Machines show good practices concerning VMware ESXi and VMs running on the top.
Chapter 3 Guest Operating Systems provides guidance regarding the guest operating systems which runs in your VMs.
Chapter 4 Virtual Infrastructure Management shows some good tips concerning infrastructure management best practices.
VMware vSphere 6.7 is here for a few months already. Not all migration paths are supported.
vSphere 6.7 migration paths
You can not upgrade from vSphere 5.5. You can upgrade from 6.0, 6.5-6.5U1x, but not 6.5U2. (right now 6.5U2 is not supported, but in a future release, it will).
vSphere 5.5 > 6.7 (NOT supported)
vSphere 6.0 > 6.7 (YES)
vSphere 6.5-6.5U1x (YES)
Download link (direct) of the VMware vSphere 6.7 Performance Best Practices PDF
Below you can have a look at some of our lab posts.
[LAB] vSphere 6.7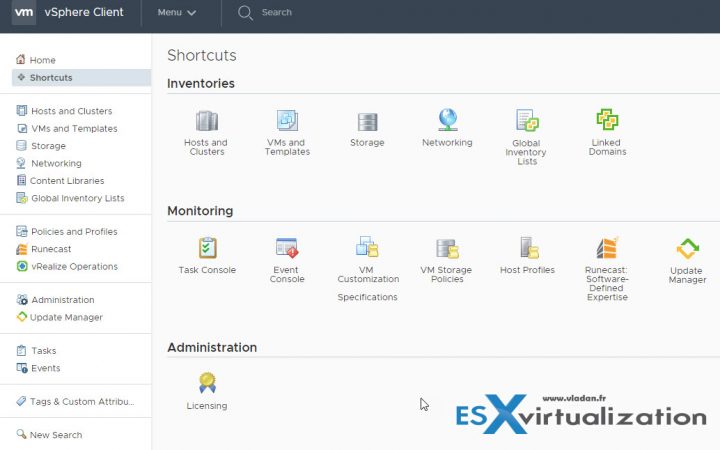 More from ESX Virtualization
Subscribe to RSS, and social media channels (Twitter, FB, YouTube)