How-to root access VMware ESX Server
When you first install VMWare ESX Server you don't have the root account SSH acces. VMWare ESX 3 security restricts SSH access by the root user account by default. This means that the root account is denied access when using Putty, WinSCP or similar SSH applications. To remove this restriction follow this how-to:
1. Access to local server console and from the local console, either at the server, remote management or similar login as root to the ESX server.
2. Navigate to the ssh folder, eg:
cd /etc/ssh
3. Open the sshd_config file with a text editor, eg: vi or nano.
4. Go to the line where it says PermitRootLogin no (In my file it's about line 32) and change the no to yes
5. Save the file and restart the sshd service: service sshd restart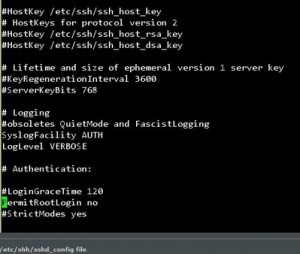 More posts from the lab:
ESX Virtualization – The Lab!