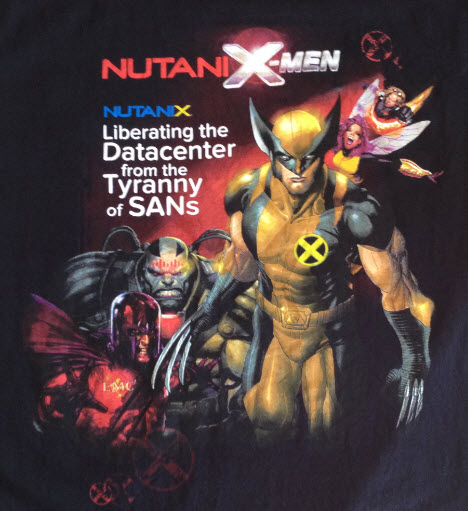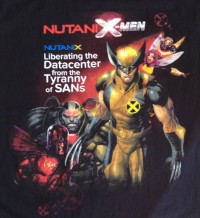 VMworld Barcelona 2013 finished and my role as a blogger is to write about my thoughts of the event. It's not a duty, it's a pleasure. While during last year's VMworld,  Nutanix has impressed me already, this year I've met some really interesting and passionate people working for Nutanix, and they told me that other even more interesting people works for them. Not only they have 3 VCDX working for them, but folks working previously at Facebook designing databases are on board and doing some amazing things with caching that those things needed to be protected by patent. They can no longer be called a Start UP! Check out the video walk-through I've recorded at the Nutanix booth.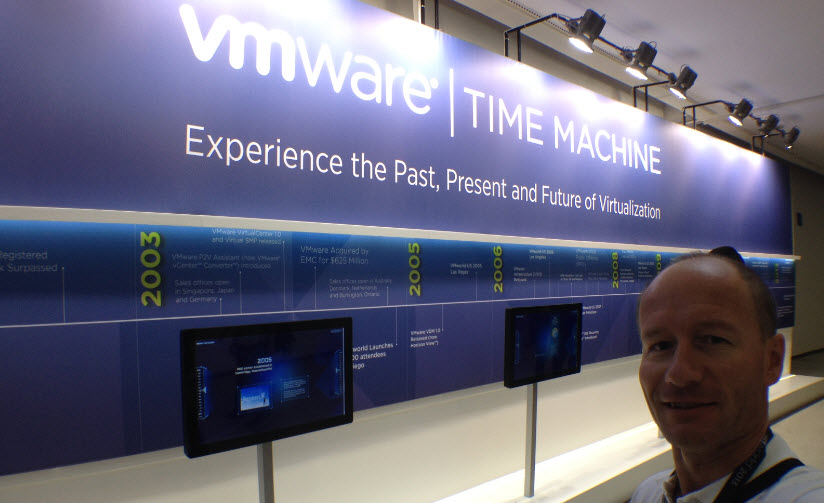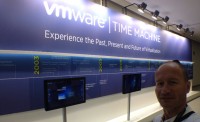 Even VMware goes finally into the same direction – and will ship VSAN in 2014! VMware will provide, through VSAN, a true software based storage solution. VMware's VSAN which is currently in public beta at vsanbeta.com, shall most likely to be GA in 2014. It will be an additional project to be added to the Time Machine….
VMware NSX is the real big thing coming. The beta stage of the project also allows to test the product. I haven't seen a session yet, but I'm planning to take the time and see some sessions concerning NSX. Those sessions are available usually few weeks after the event, so If you attended the Barcelona event and following my blog, I'll definitely will post the info about the availability for European attendees.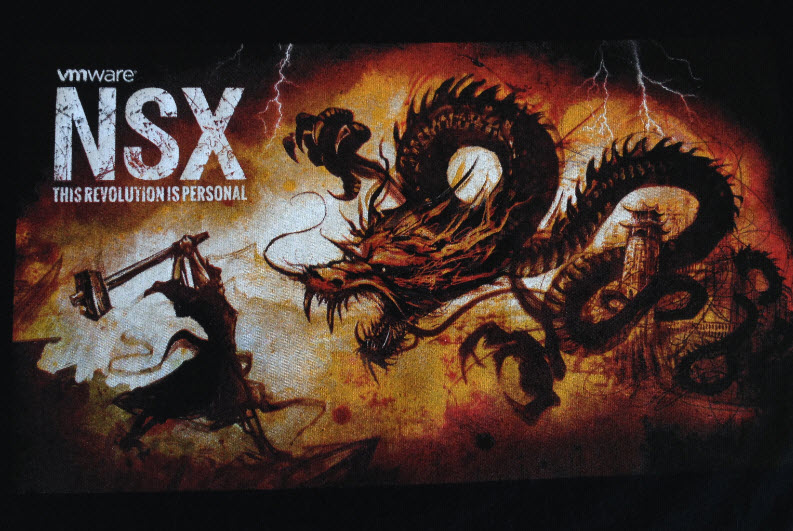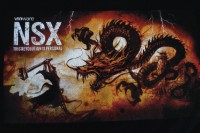 The NSX and network virtualization is very cool as a topic, but not easy to understand as there is another abstraction layer introduced with specific terminology. And to understand how it works you must first understand the terminology. It won't be as easy to understand as server virtualization, but the terminology is the key.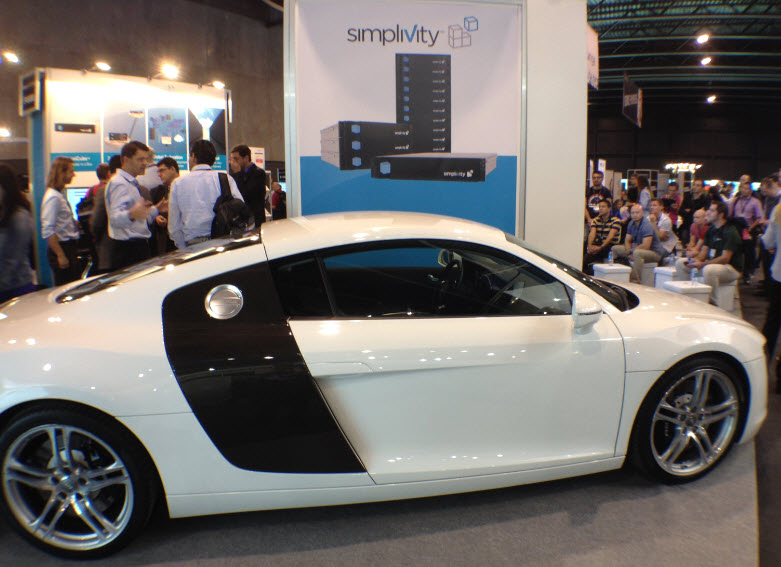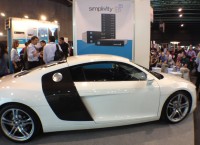 Other interesting things I've seen was Simplivity booth, and of course, the nice car-:), but their offering is not less interesting. I knew that their solution is very efficient because inline deduplication, compression and optimization of the source datas, but I also knew that they provide DR solutions, which can backup (replicate) individual VMs by creating backup at the VM level and not at the array level, like traditional array based replication do. You can read my article DR Scenarios with Simplivity – video – where I asked some details concerning DR possibilities.
While it's possible to backup or restore the entire VM, you'll need more fine grained restore possibilities, like restoring individual e-mail items, or SQL table rows. So you'll probably need other software solution, like Veeam or others, to do that. I've met Rick Vanover from Veeam to discuss their latest news and compatibility of their Veeam 7.0 product with VMware vSphere 5.5. Check out the article and video here.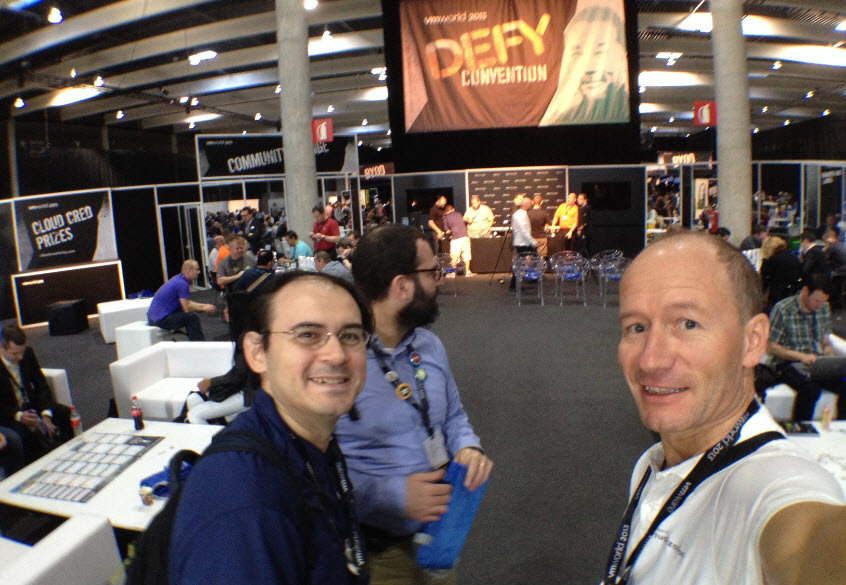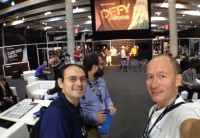 The bloggers lounge with community activities were held at the same place as last year. I've met many friends there, and also during the vExpert/VCDX party event held in the city. I even shake hand with Cormac Hogan working closely with the VSAN team, or John Arrasjid (VCDX 001).

I've had the occasion to discuss with other fellow vExperts their failure/success on VCAP exams. Many of them succeed at second time, where some even took four attempts before holding the precious VCAP title!
While I've failed at my first attempt, I found out that I almost passed (with 81 % of points), so I need to brush some areas only where I'm week. Even Duncan Epping told me that the VCAP5-DCD is a tough exam. With all that info I had I feel much less disappointed and confident for my next attempt -:). Check my VCAP5-DCD exam experience.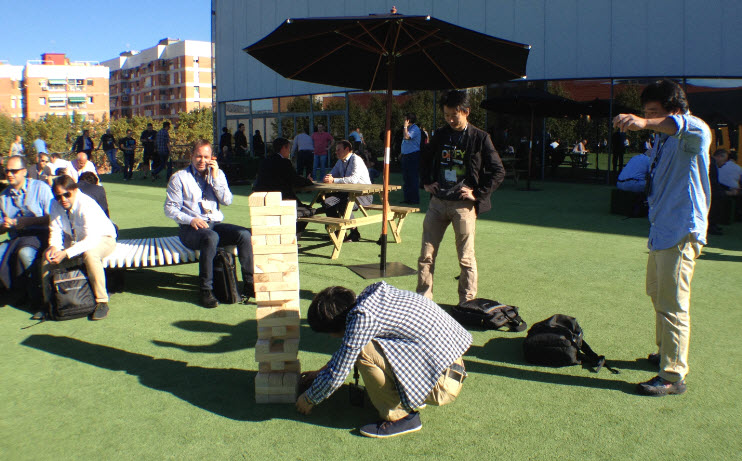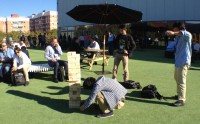 The hang space outside were filled with people which usually needed to smoke outside or wanting to relax with the nice weather we had during the whole time in Barcelona. That was nice. I've seen many Japanese attendees, and quite of few girls, even if the was majority of attendees are still males. Many people has recognized my face. People usually only knowing my twitter picture, or picture I put on my website, has spontaneously came to me to say hi telling me that they follow my blog. Apparently I must be doing something right if even VMware employees are taking fresh information about vSphere 5.5 found on my blog to do his internal presentation….. Does it mean that I have already one foot at VMware….?? -:)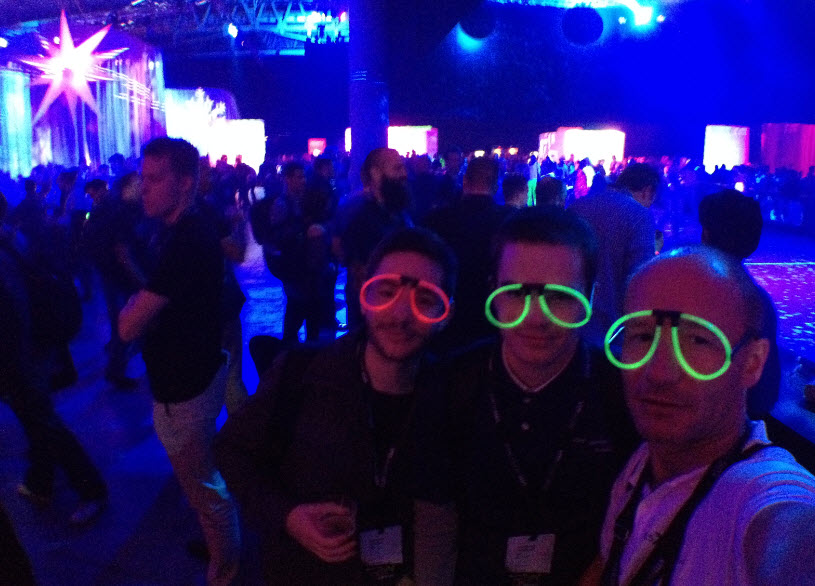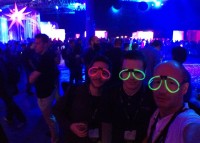 VMworld Official Party – the party was held in the same building as the event. There was a group playing, but being quite small person (172cm) I did not go too close to the podium because of the noise. So the group was there, but I haven't really pay attention as we were looking for other frenchies present at the party. We crossed few folks, but haven't formed a group to discuss our feelings.
The party went well, I've hanged with two other frenchies, enjoyed the party and the beer, while having some good time on the dancing floor with a pair of roller-skates on!
The local skating group was animating the floor as well, anyone could borrow a pair of roller-skates as well as wrists protection. But all of a sudden, at 10:15 PM the music just stops, and there was no more beer… I had that feeling that it is like when you play the cash machine in some casino, and all of the sudden the machine stops spinning because you don't put in more money in…
Video bellow…
VMworld T-Shirt collection is better than previous years.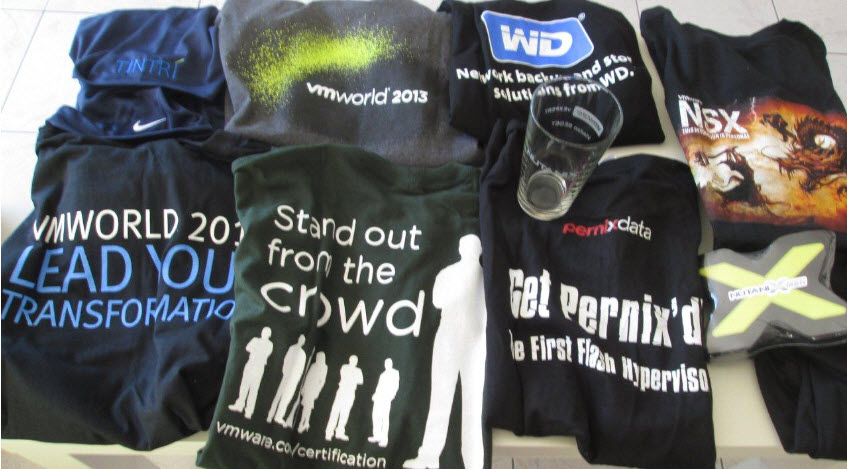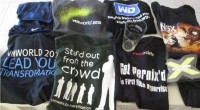 The T-Shirt collection is particularly rich this year, where the most cool are from the ones from Nutanix and the VMware NSX team… Here is the whole collection.
VMworld Barcelona 2013 is major European event and me based in Europe this year, and I was given a possibility to attend. While it is four years in a row that I go to European VMworlds, I might consider attending the US event as VMworld US is perhaps three times bigger and many of the US folks and bloggers not coming to Europe. So next year perhaps I'll go to visit San Francisco…-:) Who knows?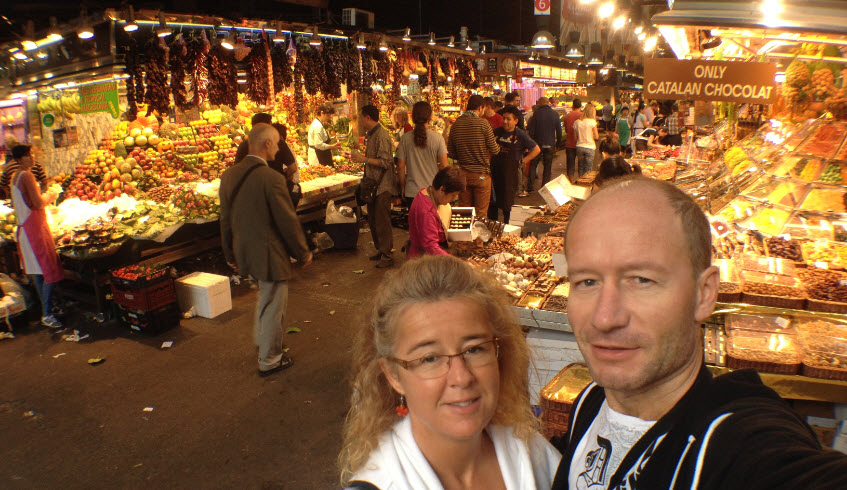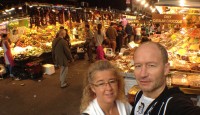 My spouse and I really enjoyed the event, while she visited the whole city and me I visited the Solution exchange and Fira Barcelona -:). We stayed at a nice hotel at the city center (5 min walk from Apple store) called Hotel Sixty Two. The metro station was 100 m from the hotel and other night events, like the vExpert party was easily 15-17 min of walk. We stayed one night longer to visit together the city center and the La Rambla market which was the typical Barcelona place to hang.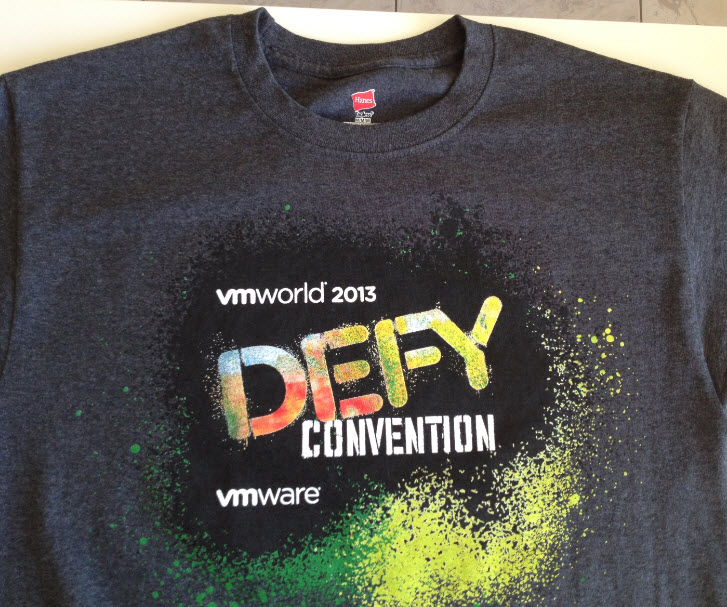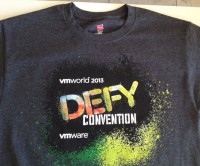 Perhaps we should have come one day earlier, to catch up with more folks during the vRockstar party organized by Patrick Redknap, and other folks, which I had good echoes. I only managed to attend one event each night as my attempt of the VCAP exam took me quite an energy and also… I'm not too much into partying as I use to be.
Did not bumped into Mike Laverick either, which is a shame, but never mind there are other events in the future.. -:)
The whole VMworld 2013 coverage by ESX Virtualization (myself..) can be found at the VMworld 2013 page and the individual posts here: