Veeam has released a long-awaited version of Veeam Backup for Microsoft 365 v6. This is a major release that brings new features and functions that significantly make the life of users easier and better.
We'll first highlight what you can do, how useful this product is when it comes to data protection for Microsoft 365. This is already the v6 of Veeam's software.
With Veeam Backup for O365 you are able to:
Protect Office 365 from accidental deletion, security threats and retention policy gaps.
Back up Weekly, daily or every 5 min
Store anywhere – on-premises, in the cloud object storage (AWS S3 or Azure Blog storage). For backup copy jobs, you'll be able to select object storage, that is cheaper and also comply with a 3-2-1 backup rule.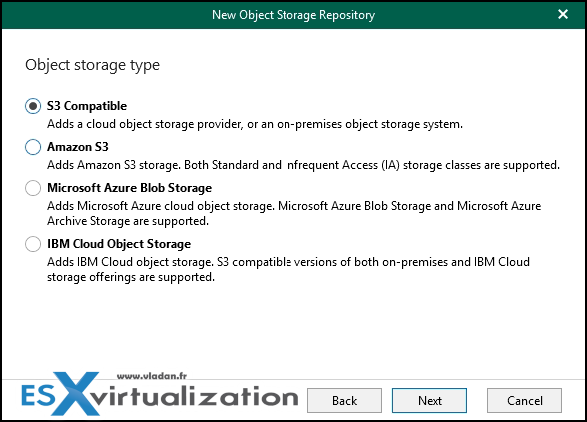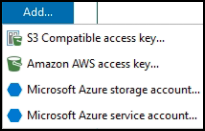 You can restore 40 different ways and you can restore individual items as well:
Office 365 emails
Sharepoint sites, documents, libraries, and lists
OneDrive for Business accounts, files, and folders
Microsoft Team items – entire teams, channels, and tabs
*************************************************************

Trial and community Download here – v6 Veeam for Microsoft 365

*************************************************************
You can perform eDiscovery of Office 365 to meet legal and compliance requirements.
You can use advanced search capabilities to do an eDiscovery on mailboxes, emails, files, sites, and Microsoft Teams components.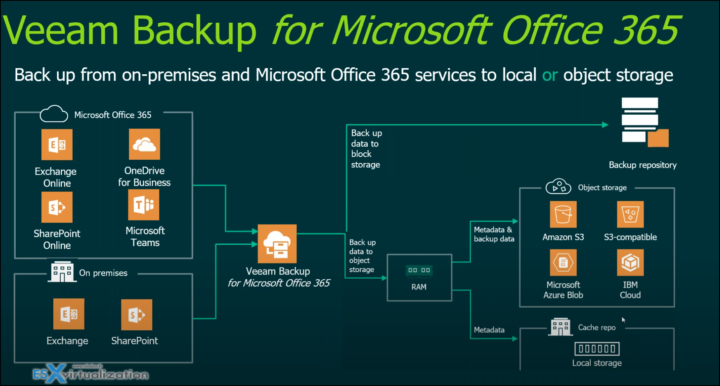 What's new in v6 of Veeam Backup for Microsoft 365?
Self-Service Restore Portal – this allows you to proceed with self-restores. It allows end-users or helpdesk to quickly restore via web-based self-service restore portal. You can restore Exchange, SharePoint, or OneDriver for Business objects from any location back to Microsoft 365.
Backup copy with support for low-cost object storage – Azure Archive, Amazon S3 Glacier, and Glacier Deep Archive are available options. Backup copy functionality solves your long-term retention scenarios by letting you copy the most recent backups from your primary object storage repositories to low-cost archive tier storage like Azure Archive, Amazon Glacier and Glacier Deep Archive. You can schedule options or let the copy job run immediately after the new backup is taken.
More features for SharePoint users
Support for multi-geo Microsoft 365 organizations –  You can restore to another location instead of the main one (geo support).
Restore to another location  –  This allows you to restore SharePoint data to another Microsoft 365 organization, on-premises organization or a different site collection within the same organization. Restores to a new location are available through a wizard-driven interface.
Support for renamed SharePoint Online domains – This new functionality helps you to solve problems when you rebrand, rename the organization in case of merge or acquisition.
Automatic Update function – the software is able to update patches and critical updates by itself, automatically. You have an option to check within the settings.
New Installer – allows you to deploy and manage the v6 of Veeam Backup for Microsoft 365 and its selected components. You can chose to install remote Veeam Backup for Microsoft 365
consoles, PowerShell modules or REST API servers.

Links and resources:
Trial and community Download here – v6 Veeam for Microsoft 365
Documentation links:
More about Veeam on ESX Virtualization Blog
More from ESX Virtualization
Stay tuned through RSS, and social media channels (Twitter, FB, YouTube)