If you're planning to go to VMware Explore in Barcelona this year, don't miss this opportunity and benefit of special discount for early bird registration. You can now register for a full conference pass. The conference will be held in Barcelona the 6-9 November 2023 in Fira Barcelona (usual place since 10 years).
Note: VMware Explore US registration is going since several weeks too. Check it out here. And also, the content catalog is open, check it out here.
By meeting friends, vExperts, and other IT peers, you exchange your ideas, your experience from your work, from your company. So you will realize that somewhere else, they might do things in different ways than you do at your own company. You can ask what's better or not, cheaper or more expensive, time-saving or not. You see, the exchange of information you can have during those shows is just priceless.
4 days of sessions including the general session, solution keynotes, breakout sessions, roundtables and more, with content tailored to both the business and technical audience.
*******************************************************************
If you want to attend VMware Explore Las Vegas, buy your entry here.
*******************************************************************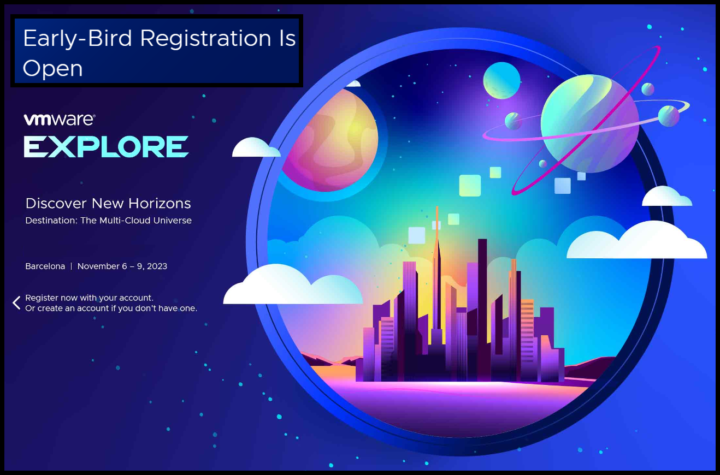 Learn directly from the source – Get face time with top experts for solution insights and guidance.
Uncomplicate your cloud – Leverage a partner ecosystem that can help you accelerate innovation across your multi-cloud portfolio.
Accelerate your next move – Attend technical and career advancement sessions to add momentum to your professional path.
Meet friends and influence people – Gather together with those you know, team members you've missed, and industry peers you've yet to meet.
You can get certified for 50% off the price of usual certification! (been there, done that -:).
I took one VCP and one VCAP exam during VMworld Barcelona. Not during a single event but it was during 2 separate events (one year it was VCP and the second a VCAP). The fact, that you can save half the price from the exam it's good, but when planning, the best is to schedule your exam for the first day of the event! Like this, you have the time to do everything else once you pass the exam (or fail, it depends).
So yes, in my opinion, it's a very good opportunity and motivation to take a VCP exam during VMware EXPLORE.
You can benefit from early bird pricing now. Later on the price will get more expensive, gradually.
You can also cumulate with VMUG membership to get an additional discount.
Early-bird pricing ends 31 July.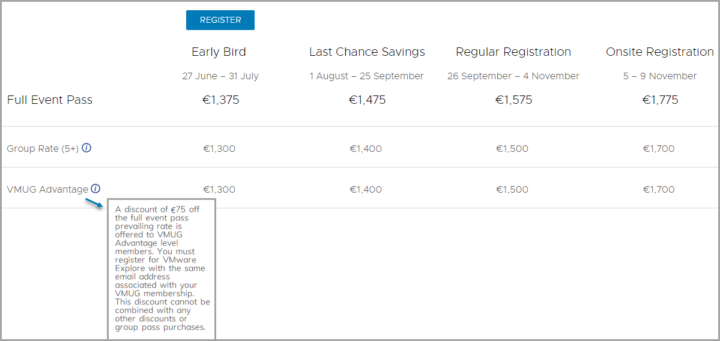 The transportation can be done via metro or busses to and from the building. Every attendee shall get 10 Metro/bus tickets for free when you register and pick your backpack at the event. Check the information desk the day you arrive and register.
The Barcelona taxis weren't expensive either. I think a ride from city Centre to the Fira was around $10-13, but with the crazy gas prices, you better check that out.
Registration Link: VMware Explore in Barcelona
More posts from ESX Virtualization: