VMware virtualization is based on a bare-metal hypervisor platform and the base product ESXi is also called VMware vSphere Hypervisor. Those days there is many hypervisors out there, but the more ancient and more adopted is the one from VMware. Microsoft's Hyper-V hypervisor is another example of hypervisor used. Today we'll focus on What is VMware vSphere Hypervisor?
This post might not bring anything new to virtualization admins which work with VMware technologies for many years. The main purpose of this post is to give some basic information to people who never heard about virtualization or new folks starting to learn about VMware virtualization technology.
You might wonder what's the difference between the VMware vSphere Hypervisor Free version and a paid version? I have written a post about that in the past – ESXi Free vs Paid – What are the differences? But basically you have some limitations in sizing your VMs, limitations in management and you only have limited number of features and functions. No vMotion, no High Availability (HA) or no possibility to use backup software and perform incremental backups.
Virtualization has completely changed the IT environments and from individual servers; we have moved to server farms with thousands operating systems running on the top, in Virtual machines (VMs). VMware vSphere Hypervisor can run a lot of VMs too, but without enterprise class features such as vMotion, storage vMotion, DRS or Storage DRS.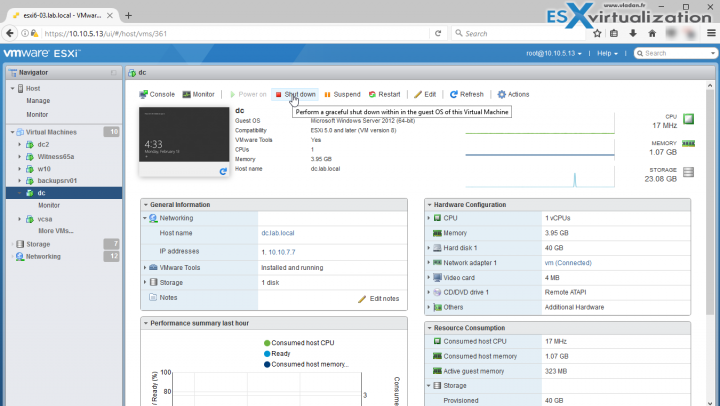 You might ask what is bare-metal, right? The virtualization layer, a very thin "coat", is installed directly on the server (host) and the IT administrator manages the VMs running on the top via vSphere Host client.
How to Migrate from VMware vSphere Hypervisor to vSphere?
Well, you don't migrate as you only simply needs to assign a license file to the host and the host can then be "attached" and managed to a vCenter server which provides centralized management. So imagine that you try the Free VMware vSphere hypervisor, you install it on 2-3 hosts.
You will start converting your existing servers via Free VMware converter software, or (and) creating other VMs on those individual hosts.
TIP: Even the VMware vSphere Hypervisor needs a license, did you know?
After a while, you'll want more. Soon you'll realize that you'll need single management console (not three of them, for 3 hosts). You need to have a central place to manage the whole infrastructure. By simply entering a proper license the host unlocks all its advanced features (depending which license you buy) and allows central management via vCenter server.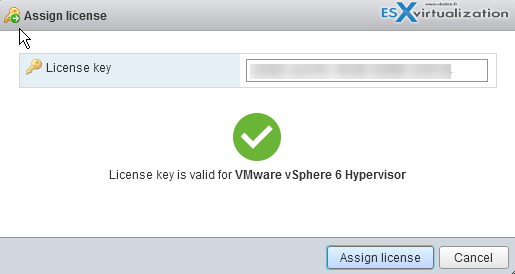 One of the entry levels is vSphere Essentials or vSphere Essentials Plus (with vMotion allowing to hot-migrate VMs to another host within the environment to do maintenance within business hours. With HA, vSphere Data protection – VDP).
What's good to know is that the vSphere Essentials Kit licenses are perpetual and does not expire. It includes 6 CPU licenses of vSphere Essentials (for 3 servers with up to 2 processors each) and 1 license for vCenter Server Essentials The support term includes updates and new releases of the selected product during the time frame selected.
Centralized management of virtual machines and their physical hosts
Integrated backup and restore of virtual machines (via VDP)
Protection against physical server failures for high availability (via Essentials Plus)
Live migration of virtual machines between physical servers with no downtime (via Essentials Plus)
Dynamic load balancing of virtual machines to guarantee service levels (via Essentials Plus)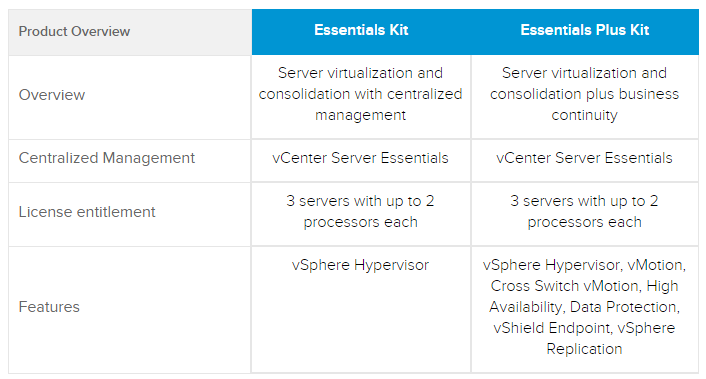 Support for the selected product can be chosen on per incident basis. vCenter server can be installed in a Virtual Machine (VM) and you can install it on the top of Windows Server or deploy the pre-built VMware VCSA Appliance.
What is Type 2 virtualization?
On the other hand, Type 2 virtualization is where the hypervisors run on a conventional operating system (OS) just as other computer programs do. Such as example is VMware Workstation on Windows or Linux, or VMware Fusion on MAC.
Type 2 virtualization is often used for test-dev environments as only image level backups can be leveraged to protect the workflows. Image level backups which are installed inside of the VM(s). But I've seen those systems running in "production" too…
Wrap Up:
VMware vSphere Hypervisor is a free version, but production ready. It can help you consolidate many physical systems running single operating system into an infrastructure which is highly available and flexible. It allows you to start small and learn, then move up higher and centrally manage all your consolidated infrastructure from a single console, via vSphere web client. Check vSphere Essentials or vSphere Essentials Plus at VMware.
Check also other posts on ESX Virtualization
Stay tuned through RSS, and social media channels (Twitter, FB, YouTube).