There is a new webinar that might be your interest if you're not very strong in PowerShell. The webinar is called How To Manage Your VMware vSphere Environment with PowerShell and it's organized by StarWind. You'll be able to learn how to automate, simplify, and speed up your daily vSphere activities.
The webinar is organized by StarWind's Orest Lesyuk, which works as a Solutions Engineer at StarWind.
Quote:
You will learn about PowerShell Plugin and various scripts to help out your daily work with vSphere. The webinar will showcase different case scenarios and explain certain examples to exemplify how to use the mentioned scripts to your benefit.

It will be useful for sysadmins who are looking to automate and simplify particular tasks in their vSphere environment that they face on a regular basis. It will help save time and effort that can be dedicated to other, more meaningful tasks or having a much-needed break.
StarWind's YouTube channel has many past webinars that are also useful. Check it out. One of the examples there is the previous webinar that teaches you how to configure StarWind for Best possible performance (On Hyper-V and on vSphere) by picking up the right parts and set them up properly. Check the best settings for vSphere here.
What is StarWind used for?
Storage, fault-tolerant storage. It creates a mirror from the groups of internal storage on each server, and then presents it as iSCSI target (or NFS/SMB) so you're able to create a datastore.
Quote:
StarWind VSAN installs on top of virtualized or bare metal servers, or comes as a pre-packaged Linux VM, depending on the scenario. The software "mirrors" internal storage between hypervisor servers to create a fault-tolerant shared storage pool.
StarWind Free vs Starwind Paid Edition
It's been a while since we have not checked the differences between the paid and free editions of StarWind.
I think the main difference is the support because to tune the infrastructure to run it as it should, it means with maximum performance, and with no downtime, you need support. StarWind provides qualified support there the engineers do initial PoC and production setup. Then they help with picking proper hardware configuration, provide 24/7 support, and, generally speaking, "babysit" your entire IT infrastructure.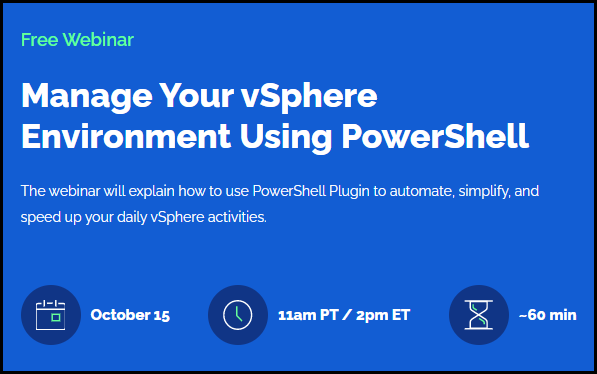 StarWind FREE
3 nodes Maximum
Unlimited server capacity
Perpetual license (can be used in production)
"Active-Active" mode (workload is distributed across all StarWind nodes), MPIO (Multipath I/O, Multipathing), iSER protocol support (RDMA), SMB 3.1.1, SMB Direct (RDMA), SMB Multichannel, SMB Transparent Failover, NFS v4.1, NFS Multichannel, NFS over RDMA.
Supported Hypervisors – Hyper-V, Xen, KVM, vSphere
Management via Command line (Windows PowerShell), VVOLs, SMI-S.
Self-Supported or Community-supported on StarWind Forums
IMHO, that's a lot….., however, the paid edition has all the bells and whistles.
StarWind Paid edition has all the features that the Free edition has, but in addition, there are features that I'll list below.
StarWind Paid
Unlimited Nodes
Management Console GUI, Web Console, PowerShell, VVOLs, SMI-S, Management Console.
Support –  Pre- and Post-Sale Technical Support   via Phone, E-mail, and StarWind Forums, Remote Troubleshooting Sessions, 24/7/365 Premium Support options with 1 Hour Response Time, Strict Service Level Agreements, Dedicated Support Engineer, StarWind Virtual SAN Installation and Configuration Assistance, Hypervisor and 3rd Party Software configuration, StarWind Proactive Premium Support/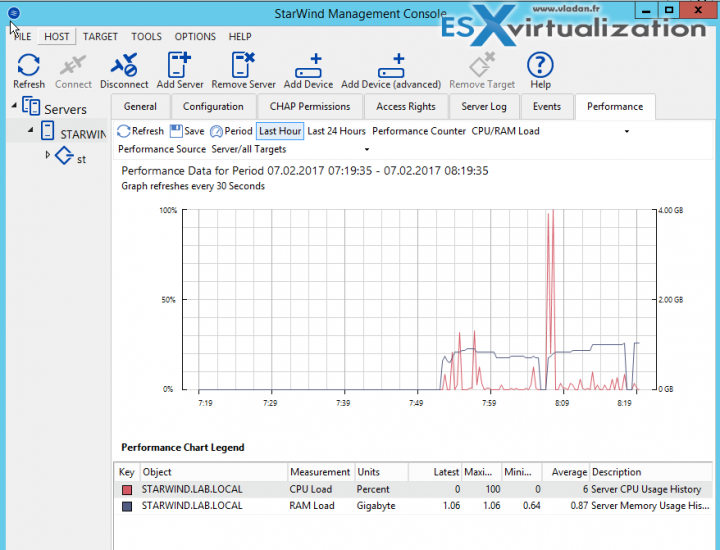 Registration Link for the webinar:
There is quite a lot of posts about StarWind on our blog. It's because we think that their solution is very flexible and can fit into many environments. You can use commodity servers and turn them into a fully tolerant and resilient system.
With only two hosts you can create a HA solution that has tremendous value. You don't even need a storage switch between those two nodes so you're saving additional costs not only by not buying another hardware storage device but also by not buying another switch.
Recent StarWind news on ESX Virtualization:
More from ESX Virtualization
Stay tuned through RSS, and social media channels (Twitter, FB, YouTube)