If you're relying on tapes for archiving your backups, you'll be interested in the latest release of Nakivo Backup and Replication 9.1 beta. In this release, Nakivo introduces native tape support which is helpful to transfer your data backups to tape for long-term storage.
For new readers let's first introduce Nakivo which is no longer a new startup, but an experienced backup vendor which does update their product frequently with new features and functions. Nakivo currently supports VMware vSphere, Hyper-V, Nutanix AHV, AWS EC2, and Windows Servers. And in 9.1  Beta, they also support physical Linux server protection.
Worth to note that with the application-aware backup mode, you can be sure that applications and databases, such as Microsoft Exchange, Active Directory, and SQL, running on your physical servers are backed up in a transactionally consistent state.
What's New in Nakivo Backup and Replication 9.1 beta?
Tape Backup – Tape libraries or individual tapes, both fully supported natively. You are able to control multiple tape libraries from a single pane of glass, simplifying your data protection management.
Linux Server Backup – backup of physical Linux Server workloads in application-aware mode using scripts, ensuring the consistency of application data.
Instant Verification – There is a new and updated version of backup and replica verification called Instant Verification. To verify the recoverability of backups and replicas, you can enable Screenshot Verification or Boot Verification. The Screenshot Verification option can test-recover the VM right after job completion, make a screenshot of the booted OS, then discard that VM and send you an email report with the screenshot.
test the VM recoverability by checking whether hypervisor tools are running (VMware Tools or Hyper-V Integration Services) inside the guest OS. Nakivo can recover the VM once the job is complete, start the guest OS, and check the availability of hypervisor tools by listening to the OS heartbeat. You can either see the results in the product's interface or receive them via email – it's as simple as that.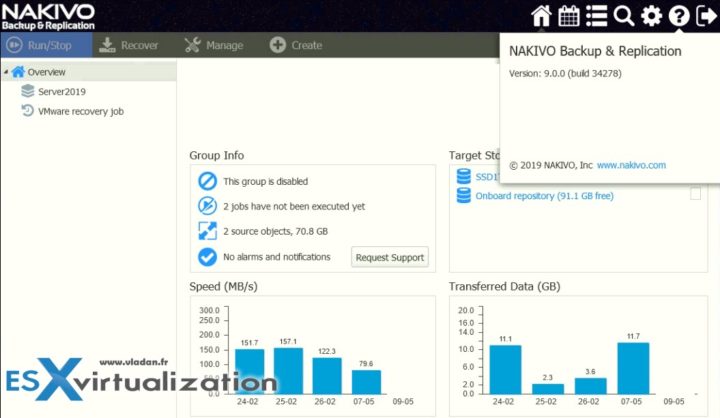 Other useful features:
P2V from Backup – You can P2V (physical to virtual) from backup into a virtual machine (VM). It means that the backup of your physical hardware can be recovered and started up as VMs.
Ransomware-Proof Mini Backup Appliance Based on Raspberry Pi – Given that it is exceptionally lightweight, NAKIVO Backup & Replication v8.5 can be installed on Raspberry Pi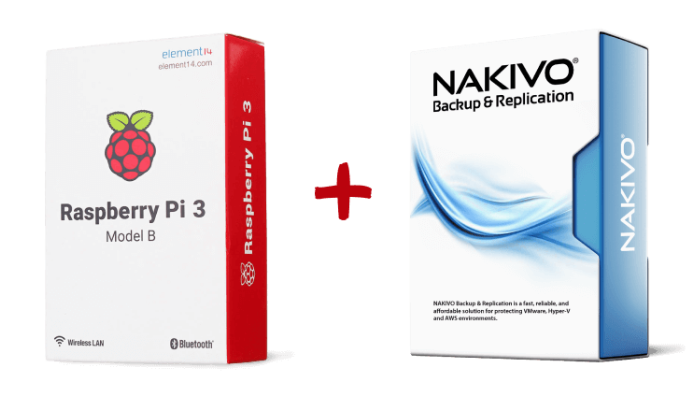 devices, thus creating a portable yet fully-functional backup appliance, which can be configured to be ransomware-proof.
Supported OS for Installations
Nakivo can be installed on Windows or Linux. Also, you can install Nakivo directly onto a NAS device. It runs natively on QNAP, Synology, ASUSTOR, Western Digital, and NETGEAR. Perhaps even more. You can find the list of supported NAS devices at Nakivo.
During VMworld Barcelona 2019 I passed by the Nakivo Booth and I asked about the 9.1 beta release. Download the beta for free and check it out – Nakivo Backup and Replication 9.1 beta.
More about Nakivo on ESX Virtualization:
More from ESX Virtualization
Stay tuned through RSS, and social media channels (Twitter, FB, YouTube)