NOTE: The default login credentials:
Login: demo
Password: demo
The guest OS Installation ISO needed for deployment of two nodes can be either downloaded directly from Microsoft as a trial, or you can provide your own ISO if you have it on hands.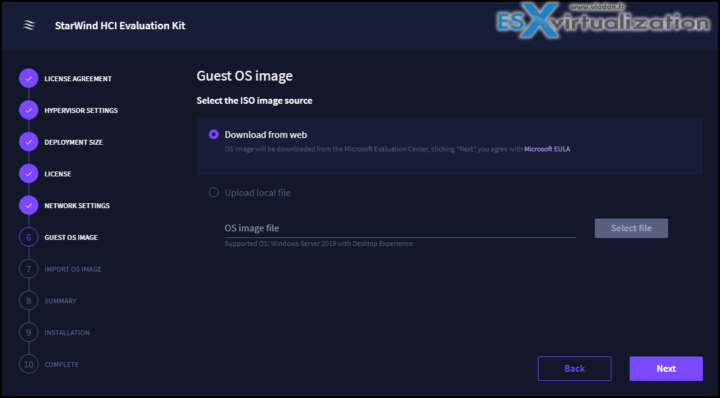 You don't need much lab hardware as StarWind allows you to select a single node setup too. Here is a screenshot from the lab….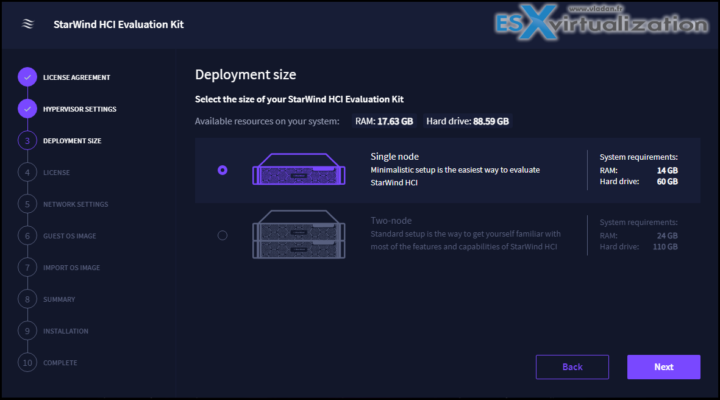 Starwind HCI is simple:
No additional education or resources are needed to run and manage
Our engineers pre-configure, test, and deploy the solution for free
StarWind Command Center brings handy management and monitoring
StarWind ProActive Premium Support comes with every license
Check out the product page here. And the detailed step-by-step here.
Recent StarWind news on ESX Virtualization:
More posts from ESX Virtualization:
Stay tuned through RSS, and social media channels (Twitter, FB, YouTube)