We have announced the 3CX Debian Appliance a while ago, the product entered into its final stage and is GA now. We have also detailed the steps for creating an USB key with the Installer for MiniPC. In this post, we'll show the steps required to deploy and configure the product. Update 5 of 3CX for Linux is a stripped down version of Debian Linux which runs a PBX software. It has complete feature parity with the Windows version.
A Debian-based Linux distribution with 3CX software is designed to run a complete unified communications platform. There is a 3CX client included in the distribution but you can also install it separately. The 3CX PBX provides a complete open standards-based IP PBX and phone system that works with popular SIP trunks and IP phones. It will automatically configure all supported peripherals and it also comes with clients for Windows, OS X, iOS, and Android.
The ISO image includes a free license for the 3CX PBX edition. Note that the Free version has 8 simultaneous calls and works for 25 users. The Debian for 3CX ISO image runs the standard Debian installer which installs a minimal system with the nginx web server, PostgreSQL database, iptables firewall and Secure Shell. Options not relevant to 3CX have been removed from the distribution.
Step 1: Download the ISO from here > Create new VM based on Debian > Attach the ISO to the VM (check the connect on boot) > Boot the VM > Assign hostname > Partition > Let the installer run. Note that the installation needs internet access as the installer updates the installation straight away with the latest sources from Debian repos as well.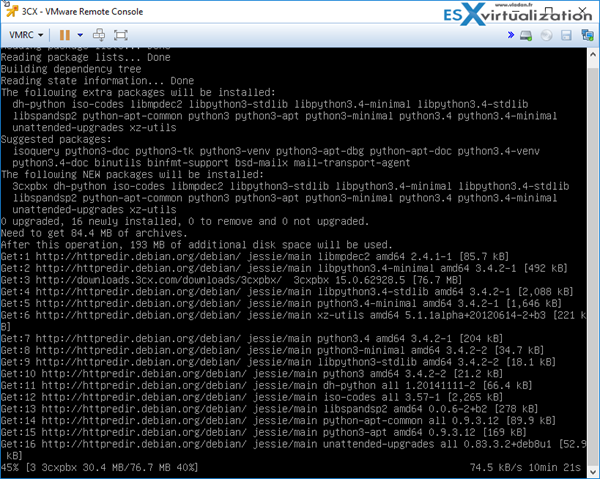 Step 2: Connect via web browser from another machine via the IP you see through the console (or vSphere web client) and follow the installation instructions (Detailed Step-by-Step is here).
To run it, enter the IP followed by port 5015 (eg. http://10.10.7.156:5015) in a browser on another machine.
Step 3: Install the client software on your laptop/desktop. Double-click on the configuration file attached to your 3CX Welcome Email or drag and drop the configuration file in the 3CX Client. Note: This email was sent to you when your extension was created. Note: This email was sent to you when your extension was created.
If not, you can request another welcome email through Settings option.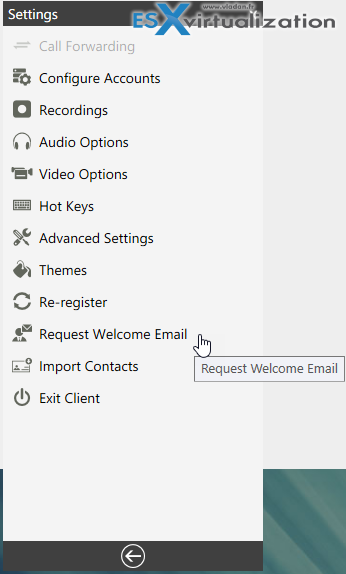 Their website is full of documentation. Check the Installation instructions for Debian ISO here.
3CX solutions are tailored to different business sizes, ranging from those with four or fewer employees to enterprises with over 1,000 workers. 3CX includes clients for smartphones (Android, iOS and Windows 10), and also for Mac and Windows laptops. This allows users to use their office extension from anywhere, while on-the-go. In addition, 3CX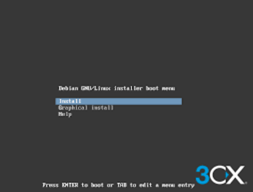 also offers integrated WebRTC-based video conferencing for free for up to 10 participants. We have posted about WebRTC technology in our detailed post here.
3CX integrates with popular customer relationship management (CRM) systems as well as with MS Office and Google
All updates in Update 5:
A Host of management tasks can now be done completely automatically or with just a few clicks:
Backups can now be automatically taken and copied to a Google Drive account.
Automatically restores backups to another instance if you have failover configured (Requires PRO or ENT).
Failover is much easier to configure.
Operating System Security updates are installed automatically (in case of Debian for 3CX).
Installs 3CX field tested product updates automatically.
New, tested phone firmware are automatically downloaded for easy one click network wide installation (automatic alerts if phones have outdated firmware).
A Labs feature allows you to test upcoming updates that have been released in beta.
Digital receptionists can be configured as a Wake-Up Call Service extension.
Other improvements:
Easy configuration of a Gmail or Office 365 account for notification emails sent by the PBX.
DID source identification has been improved reducing DID configuration.
Windows and Mac clients are now bundled with the main install.
Chat messages are now automatically pushed to iOS and Android clients.
Check 3CX Website for further details.
More posts about 3CX on ESX Virtualization:
Check also other posts on ESX Virtualization
Stay tuned through RSS, and social media channels (Twitter, FB, YouTube)