In case you missed the news, the latest Veeam Backup for Microsoft 365 v7 has been released few days ago. The latest release adds a possibility to activate immutability feature so your backups cannot be wiped out by some ransomware, and more features as well. Well go into details in a sec.
Veeam Backup for Microsoft 365 v7 is the latest version of Veeam's backup and recovery solution for Microsoft 365. It provides powerful backup and recovery capabilities for Microsoft 365 applications, including Exchange Online, SharePoint Online, OneDrive for Business, and Microsoft Teams.
With Veeam Backup for Microsoft 365 you can protect by backing up and recovering Microsoft Exchange, SharePoint, OneDrive for Business, and Teams. The v7 brings some new features such as  Self-service Restore Portal enhancements, Integration with Veeam Service Provider Console, Integration with Veeam ONE v12, Immutable backup copies and Backup copies to ANY object storage.
If you're a global admin, SharePoint, or Teams admin in Microsoft 365, you can also restore entire site collections from the site collection Recycle Bin. However, if a malicious user gets the access credentials to the infrastructure, it can wipe out all data, including those recycle bins. So without a proper backup strategy with a separate tool, it won't cut it and most likely you'll lose your data.
We have detailed the previous release
here
– Veeam Backup for Microsoft 365. Features like self-service portal, Backup copy to low-cost object storage, new ISO installer, 2x faster data migration, SharePoint restore to another location, have been detailed there.
Since then, many things has been changed and improved. Some limitations, such as when you need to have a backup copy, those files can be sent to Azure, S3 or any S3 compatible backup storage (Wasabi? hint hint……) to keep your costs low.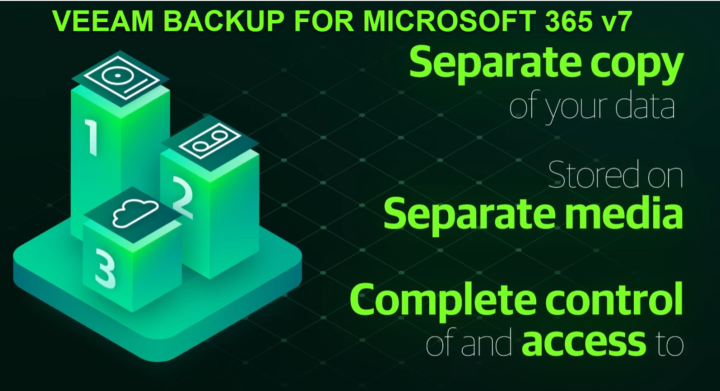 What's new in Veeam Backup for Microsoft 365 v7?
Immutability for backup copy jobs – This feature is a pretty much a killer feature as it makes sure that in the time, your backup copy will be protected with high level of protection which is impossibility to be deleted during selected period of time! The immutability is set on a "per-repo" level, so you can set different time for expiry based on your needs.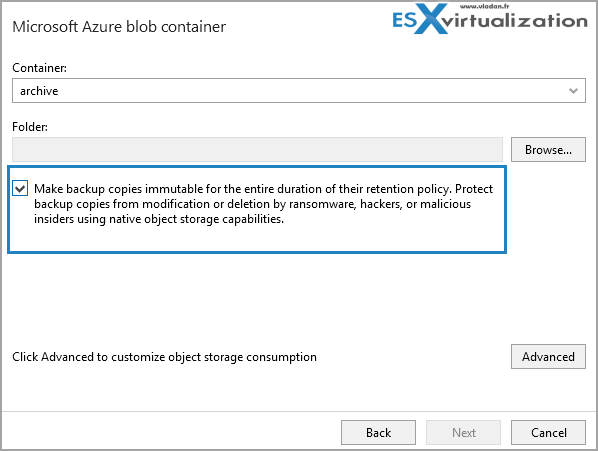 Self-Service Portal Enhancements – with the v7, you can now select specific point-in-time for your restoration, restore Microsoft Teams objects, restore SharePoint and OneDrive folders and files. You can also restore a specific version of OneDrive file.
Backup-copy jobs improvements – in v7, you can now create the backup on the attached local/on-prem repository and then the backup copy to push to a secondary location (Azure Archive tier, Wasabi, S3 or any other object storage).
Service Provider Console Integration – this is the v1, but already you can use this console for a workflows of A-Z configuration of backups for your tenants. You can create and manage jobs, check the reporting on success/failures etc. You can also monitor all your Veeam Backup for Microsoft 365 Instances.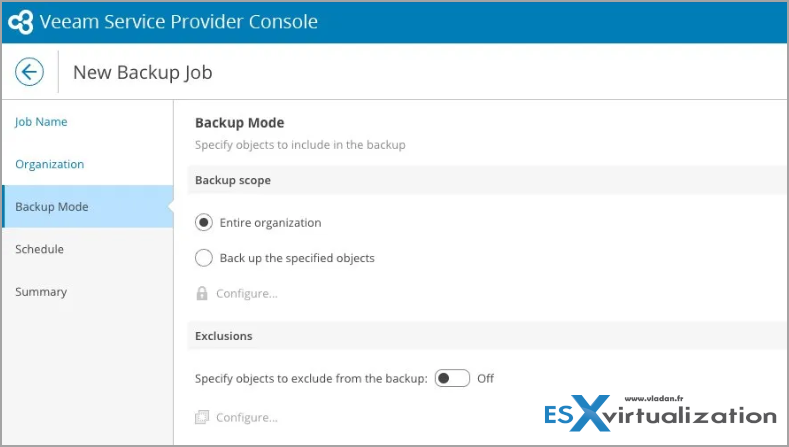 New Storage Locations for Object Storage – With any product evolution over time, more and more storage locations is added, to match the reality. You can now pick from any of these….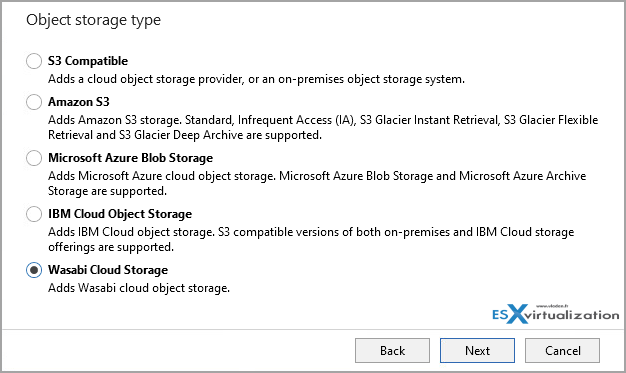 History Search Option – Now you can search when looking for historical backu reports. This feature allows you to use keywords to find a log file for particular job rather than scroll through a long list of logs you might have.
Veeam One Integration – a new integration between the v7 and VeeamONE v12, there are quite a few enhancements within the monitoring and reporting. Quote from Veeam's blog:
Veeam ONE v12 will bring new monitoring and reporting for Veeam Backup for Microsoft 365. Veeam ONE release will offer the ability to import the Veeam Backup for Microsoft 365 server into the console to provide centralized monitoring and over 10 new reports and alarms. Within this monitoring statistics like proxy configurations, repository utilizations, protected items and so much more. Additionally, the new built-in reports will offer details on corrective actions, customizable automated remediation actions and customized alerts. In addition to client configuration Veeam Backup for Microsoft 365 can also be viewed from the Veeam ONE web client for easy access and health checks.
*** *** *** *** *** *** *** *** *** *** *** *** *** *** *** ***
Veeam Backup for Microsoft 365 v7 –  30 Days Trial Download(after expiry, you can still backup up to 10 accounts/users for free)
*** *** *** *** *** *** *** *** *** *** *** *** *** *** *** ***
Wrap Up
Overall, Veeam Backup for Microsoft 365 v7 is an excellent solution for organizations looking to protect their Microsoft 365 data. With support for Microsoft Teams and Stream, improved backup and recovery performance, and new automation and reporting features, Veeam Backup for Microsoft 365 v7 is a must-have for any organization relying on Microsoft 365.
More about Veeam on ESX Virtualization Blog:
More posts from ESX Virtualization:
Stay tuned through RSS, and social media channels (Twitter, FB, YouTube)