VMworld Barcelona is a history.
Incredible how fast the time went here at Barcelona. During this VMworld I found out that the time was just flying and unfortunately I wasn't able to meet all the people that I would like. But all I can say, excellent VMworld -:).
I managed to get in touch with many new folks which I personnaly knew from Twitter only. Some US folks showed up, excellent vBrownbag sessions at the bloggers area brought new dynamic into sessions where everybody who was interested to talk with no fear in front of an audience (not my case….)
Sessions, labs, solution exchange, networking… all this makes VMworld unique virtualization conference in Europe. The US event is certainly bigger, but I cannot imagine to visit every single stand in the solution exchange there. I wasn't able to do it in Barcelona either……  So many innovation, so many hardware and software vendors, so many passion for virtualization and IT.
Personnaly, I'm already looking for a VMworld next year… See you there -:)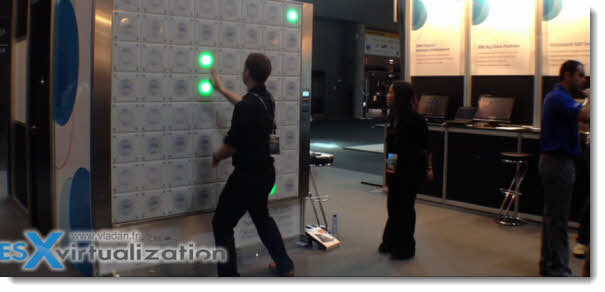 And here is a quick wrap-up video from the Barcelona's virtualization event of the year – VMworld 2012.
VMworld Barcelona 2012
VMworld Barcelona 2012 bye bye – this post