If you're a regular reader of ESX Virtualization Blog, you know probably that StarWind VSAN is highly available storage for VMware or Microsoft hypervisors and other great software products and tools. What you might don't know is the fact that StarWind has also an OEM offering which might be your interest if you run a company that offers IT services (vendors, system integrators). You can have a look at StarWind's OEM Solutions page for further details.
StarWind OEM solutions are designed for vendors and system integrators that look for delivering customized solutions. StarWind Hyper-Converged Infrastructure (HCI) delivers highly resilient storage that uses local disks in each host that is used to create a storage pool across your cluster.
Let's have a look a the details about StarWind OEM Solutions.
Quote from StarWind:
StarWind OEM solutions are designed for vendors and system integrators looking to deliver customized solutions faster than competition by using our products as parts of their own solutions. Our HCI, Management, Software-Defined Storage, and Virtualization solutions fuel autonomous vehicles, airport security systems, and military deployments worldwide. Scroll down to learn more on how we can help you build the perfect solution for your customers.
StarWind has already OEM Partners. Screenshot from StarWind.

The StarWind OEM is available for different StarWind products:
StarWind Virtual SAN OEM – StarWind storage solution that is fault-tolerant, high performing, and simple to manage. StarWind VSAN uses synchronous replication between nodes. It means that VSAN immediately copies data to the second node over the network to ensure instant failover for your mission-critical applications. StarWind VSAN can be deployed and need at least two nodes. (not 3 as many competitors) It's because StarWind uses an internal heartbeat mechanism, which ensures proper storage path isolation in the event of synchronization network failures and prevents so-called storage "split-brain".
StarWind Virtual Tape Library (VTL) OEM – Emulates industry-standard tape libraries with FC and iSCSI connectivity. Works on Windows and Linux. Protects from ransomware through secure air-gapping in cloud storage. StarWind Cloud VTL for AWS and Veeam is a backup storage solution that ultimately adds the cloud storage tier to the backup infrastructure, ensuring compliance with 3-2-1 backup rule. It further provides an effortless integration of the cost-efficient "cold" object storage without the need for installing several third-party software components. Our post about StarWind VTL here.
StarWind NVMe-oF Initiator OEM – NVMe-Of enables you to have end-to-end NVMe-oF storage connectivity to your Microsoft Windows customers. With StarWind, your customers get instant NVMe-oF connectivity with no need to upgrade every host with proprietary rNICs.  NVMe over Fabrics can be connected to the host on-demand and provide really fast NVMe storage for Windows Server. Any other NMVeoF target, like Linux Kernel or SPDK, can be connected with the help of StarWind NVMe-oF Initiator also. StarWind NVMe-oF Initiator driver is certified with Windows Server 2019/2016.
Note: we have written a detailed post about the topic here.
Take a look at StarWind's OEM Solutions page for further details.
Screenshot from the lab – Overview of the standard StarWind Management console.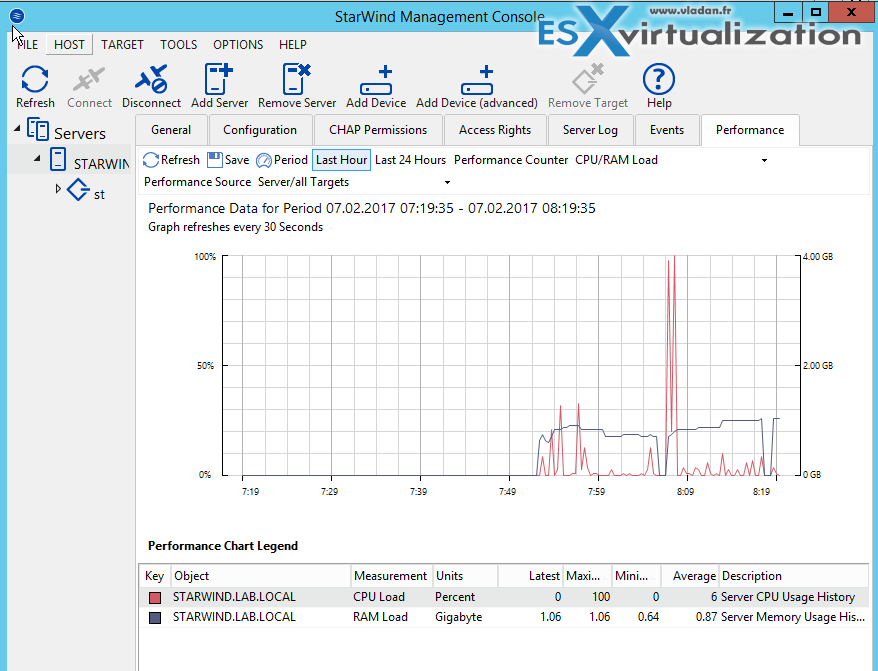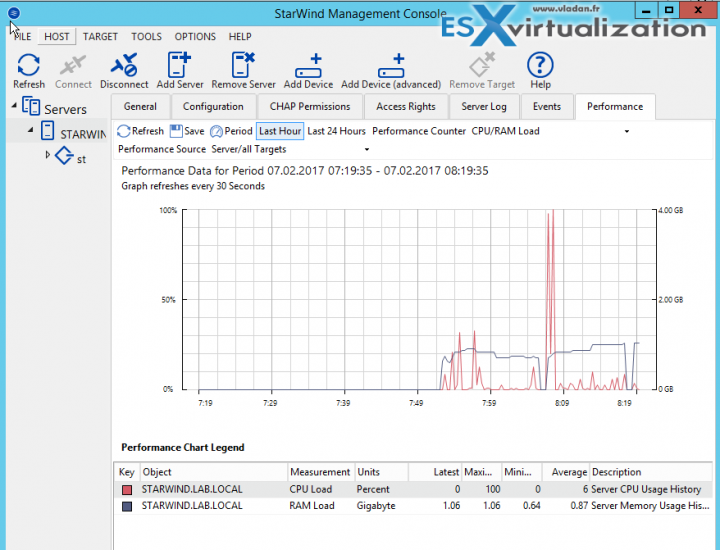 StarWind OEM Offers Benefits
System Integrators, MSPs, or other vendors can easily integrate StarWind's top products into their existing solution with the help of StarWind. StarWind can help with the conception, integration, marketing, or support.
StarWind offers a designated team of experts that will help along the entire spectrum, from conceptualization to customer support, even allow to tweak and alter its existing product to better fit the client's idea about their original solution. StarWind OEM means other vendors can take an existing solution from StarWind and weave it into their own original offer.

StarWind will help to provide their best engineers so they can help to integrate the solution. As a result, the overall integration will go smoother. More StarWind's products integration to existing offerings for best client's satisfaction.
StarWind OEM Offers for IT vendors can only be beneficial as StarWind's products are innovative, performant, and resilient. As they are software-based product, they can easily be pre-installed or integrated on existing offerings to complete the offering.
Links: StarWind's OEM Solutions page
Recent StarWind news on ESX Virtualization:
More from ESX Virtualization
Stay tuned through RSS, and social media channels (Twitter, FB, YouTube)