Over the past few years, I've been following 3CX Phone system software development. Their product has matured over the years, packed with more features, Linux and Windows platforms do have feature parity as well. Today we'll have a look at 3CX Phone System Free vs Paid version, in order to see whether the free version would fit for some very small IT shops.
If you're regular readers you could follow our posts about 3CX. We talked about the possibility to install the software on selected MiniPC (by using prepared USB flash drive), driving the costs of the solution down. Also, even cheaper, Installation in a Linux VM (in 3 steps) into an On-premises environment was a good possibility.
Update: The Free Edition becomes Standard which stays free (including hosting) during 1 Year. You'll be able to read the details below.
3CX Phone system adds more features and modules in every release. Worth to mention a CRM integration or address book integration with Office 365. It's an open standard IP PBX that offers complete Unified Communications, out of the box. Also, there is an Integrated, WebRTC-based video conferencing. Check our post about WebRTC technology here. Or check the step-by-step config of WebRTC and 3CX on their blog.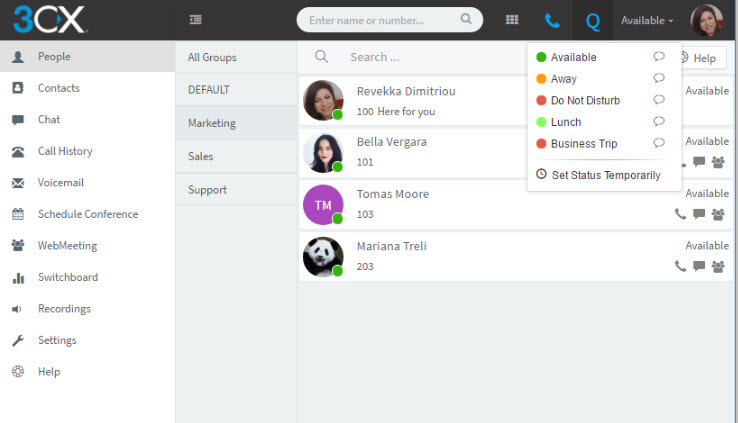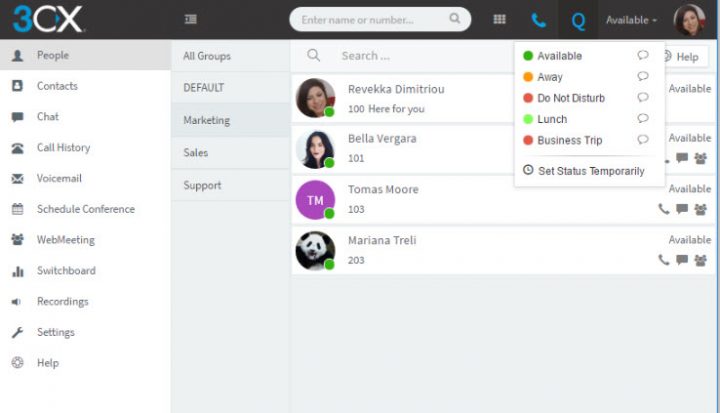 3CX Phone System Free vs Paid
Update: Few weeks after our post, the offer changed. Now the Standard edition replaces the Free. But still, the standard is free during 1st year (including hosting).
The free edition can now handle 8 simultaneous calls (previously only 2). Standard Edition for up to 16 simultaneous calls for free for one year, including hosting.
All editions allow single pane monitoring and management of remote offices, call recording or call queuing, backup, restore. From the unified communications It's worth to mention that you can receive faxes as e-mail attachments (PDF) and the solution acts as an Integrated Fax server as well.
Check the full comparison page here.
Overview of the page…

Compared to a hardware PBX or by using a telco provider, you basically save your costs. 3CX claims to be able to reduce the phone bill by 80 percent. If you have remote offices, you are able to connect those offices and eliminate call costs between the main office and remote offices.
Installation and configuration
The configuration and installation are simple for Windows or Linux because all configuration steps use web-based UI which walks you through the process.
Additionally, to ease setup, you can choose a 3CX supplied FQDN and Lets encrypt certificate. This is provided FREE of charge in the first year and requires only valid maintenance in subsequent years.
Softphones for Windows and Mac and smartphone clients for iOS and Android work seamlessly in conjunction with the Web Client. Users can make and receive calls, view the presence of colleagues, schedule conferences, take part in web meetings, transfer calls and more all from the palm of their hand.
3CX can be deployed on-premises on Windows or Linux, or in the cloud with Google, Amazon, 1&1, OVH or Openstack. It's a flexible and cost-effective Unified Communications solution. You can simply Install it on your own cloud account and keep control of your PBX.
Check out 3CX Phone System website.
More about 3CX at ESX Virtualization:
Check also other posts on ESX Virtualization
Stay tuned through RSS, and social media channels (Twitter, FB, YouTube)