Vembu Technologies is a backup and replication software vendor which our readers know as we have released quite a few articles on their solution. It's a cost-effective solution for backing up virtual environments running VMware vSphere or Microsoft Hyper-V. Today we'll have a look at their new offer called Vembu BDR Suite Essentials, which allows you to protect up to 50 VMs on up to 6 CPU sockets.
The Essentials is up to 50% cheaper than the normal Vembu BDR Suite, as stated on Vembu's blog post. The fact that the solution is cheap and affordable, Vembu technologies clearly targets very small shops.
Small Businesses sizes, however, can vary from country to country. In some countries, a small business can be business with up to 250 employees, while in other countries this kind of business would be rather considered as medium or large.
With that said, the Vembu BDR Suite essentials is cost-effective. Within this offer where you can pick "Standard" or "Enterprise" which are the same as from the full BDR suite but limited to 50VMs or 6 CPU sockets.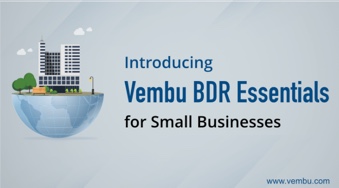 Many small shops simply do not need more than 50 VMs or 3 hosts as their IT is small. It's enough for most very small SMBs in European countries.
Note: VMware has this offer for vSphere Essentials or Essentials Plus, which covers exactly the same number of CPU sockets (up to 6), but is not limited in a number of VMs.
The Vembu BDR suite essentials is a subscription-based offer which means that you'll pay $108 a year for Standard and $180/year for an enterprise per CPU socket.
Screenshot from Vembu Technologies.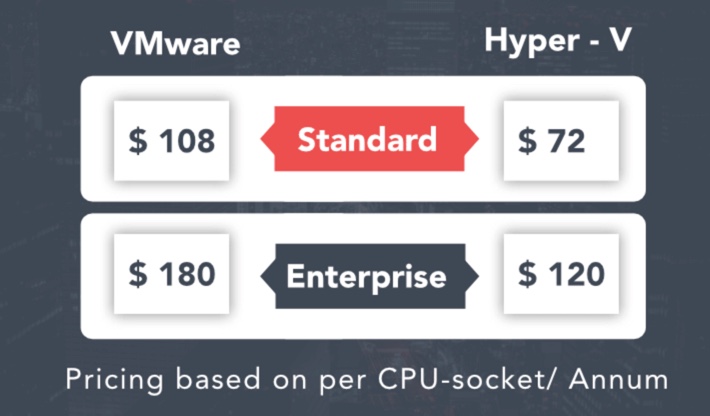 Vembu BDR Suite has already support for VMware vSphere 6.7 as we reported a few weeks back. Their solution
Not so far ago they announced their "Standard" edition allowing to a backup unlimited number of VMs (no limits on the size of the datacenter), fast VM recovery, Instant file recovery, granular recovery and much more, but it lacks some of the top-notch features present in the "Enterprise" version.
The Vembu has also quick restore which is fast because the backups for VMware, Hyper-V and Physical Windows Disk Image backups are stored at the block level in a neutral format. (in a DB) and presents those backups through the Vembu Virtual Drive.
Vembu's file system called Vembu HIVE, which exposes every incremental backup as a virtual full backup. It means that not only that a restoration of a backup will not require a merging of all the changes to a previous full backup, but also that through Vembu Virtual Drive backup files get exposed as VHD, VHDX, VMDK-Flat, and RAW image files – at the same time. Those files are created (assembled from chunks) in seconds thanks to Vembu VHFS (Vembu Hive File System).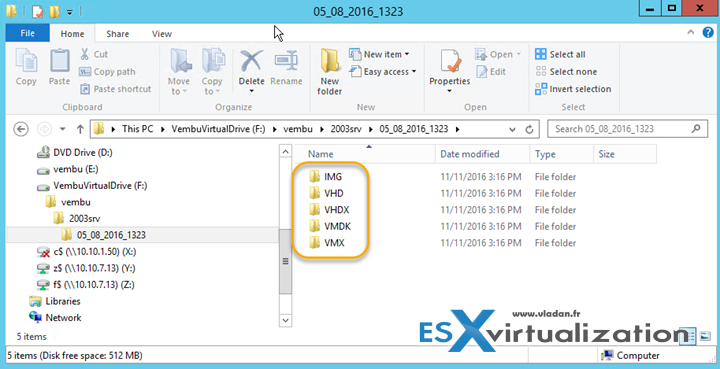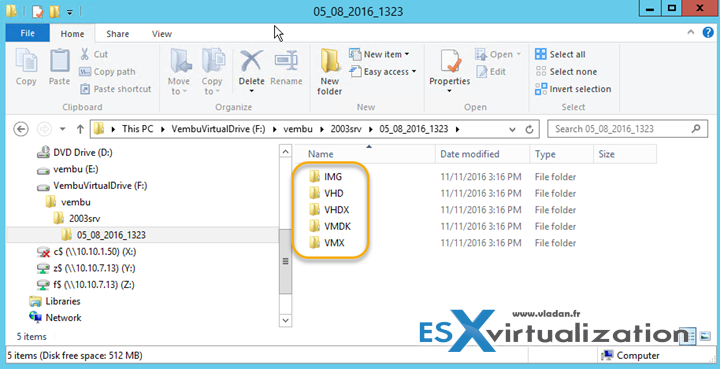 There are several techniques used to make the system very robust and efficient, such as deduplication or error correction. In fact, the system has built-in Compression, encryption, and deduplication, as well as auto error correction.
Vembu Free Edition
Note: We have posted the details in this post – Vembu BDR Suite Free Edition – Details and Compare and you can check the details and compare at Vembu too. (things might have changes since I wrote about the free version too).
Basically, you get a lot for free. Plus, the features "reserved" for the "paid version" are limited for 3 VMs of your environment within the "free edition".
Vembu uses a web-based console. The backup server itself can be installed on Windows system or on Linux. (Ubuntu supported). You'll need 8Gb of RAM. Vembu supports latest VMware vSphere, Hyper-V, and KVM.
Download Latest Vembu BDR Suite Here.
Source: Vembu Technologies
More about Vembu on ESX Virtualization:
More from ESX Virtualization
Stay tuned through RSS, and social media channels (Twitter, FB, YouTube)