In this post, we'll explore the possibility How to move your backups to another repository with Veeam backup. If you want to keep the same Job, just move your backup files to a new backup location, (new repository), you must perform this via Veeam console. You'll keep your history, your backup chain, etc. FYI, The Veeam backup repository is a storage location where Veeam Backup & Replication stores backup files and virtual machine metadata.
This post might not be destined for experienced admins, but rather for folks who, within their IT (mostly very small businesses) , doing other tasks, so IT is not their primary job. You know what I mean…. I often see people having hard task to maintain their IT and at the same time they do the accounting…. or other job.
In order to move backups to another repository (another storage), you will want to move your backup files within the Veeam backup console otherwise moving backups via cut-paste with Windows Explorer will break the link and Veeam will most likely ask you where are your backup files. You'd have to re-import those backups via the console again, so less productive.
So let's get started. First, disable the job. (right-click job > disable).
Then Add a new backup repository, so you can move your backup files there.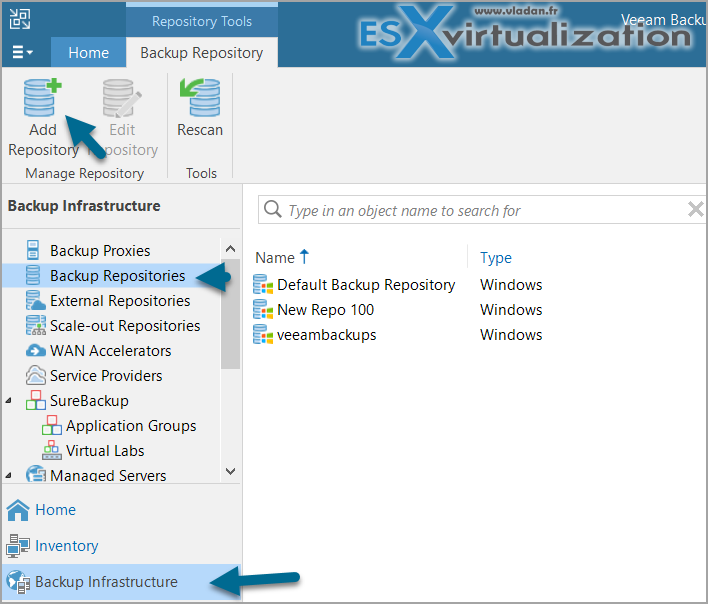 Select the Disk under Backups, then right-click the backup you want to move, and in the menu select Move Backup.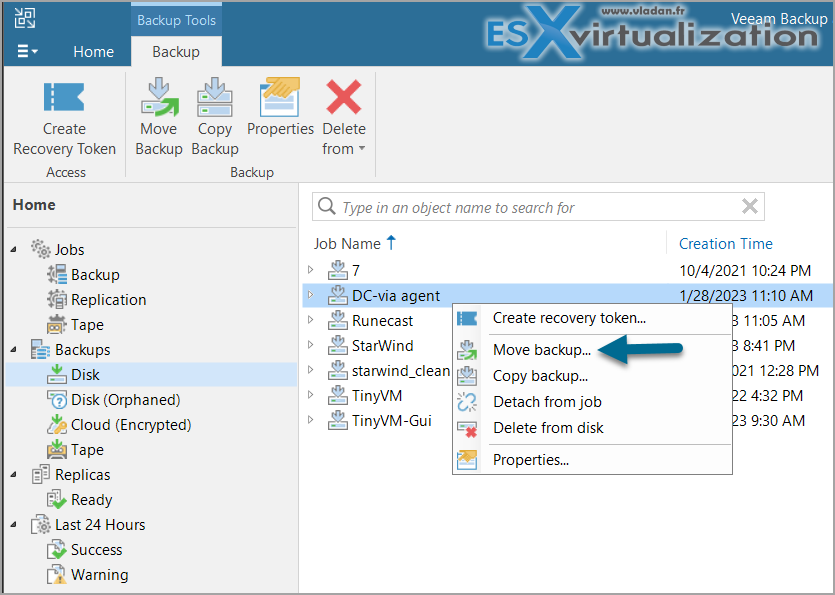 You'll see a pop-up window appear with a drop-down menu where you'll have a possibility to select your new repository. (previously created).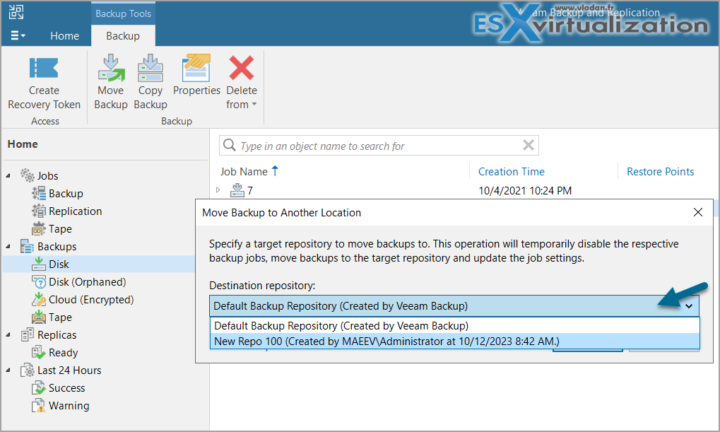 Once validated, the system will move your backups and automatically update the job. You won't lose any stats, or backup chain structure.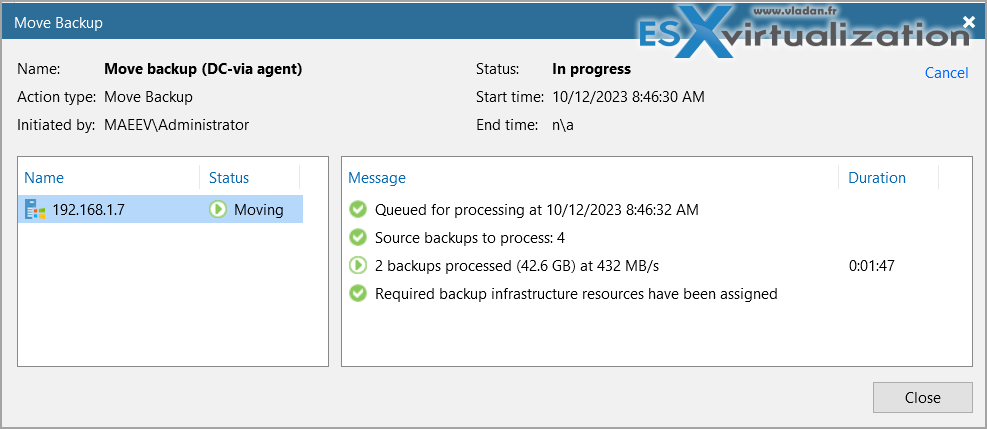 And this is it. We can now enable the backup job and try a test launch the backup. If we check the details while the backup is starting, we can see that the job points to the new backup repo we have created for this occasion.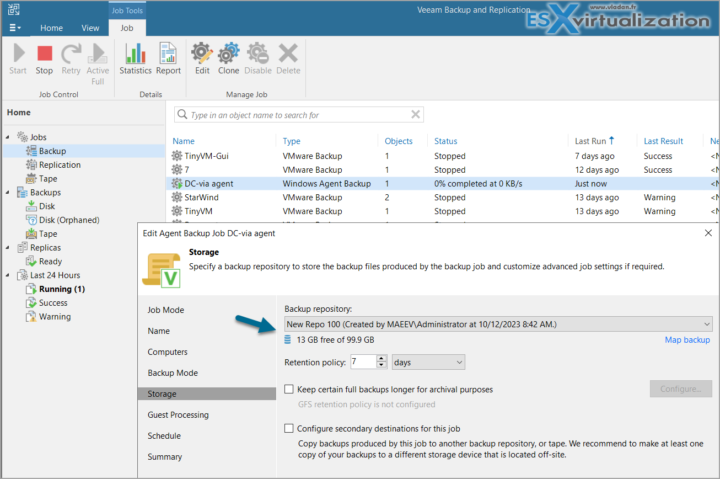 Well, we're done.
What other options would be useful for giving us a reason to migrate to a new backup repository?
The first reason might be simply a lack of space in the repository. You have space constraints and need to free some space on the old repo.
You change a storage device, because out of warranty, out of service, or too old.
Worth knowing that fast cloning information will be moved as well. Your synthetic full backups will not need more space on the new repository than they use on the old one.
Another Option of Moving backups
Another way to move whole backups to another repository is when you have the Edit backup job. Here a new question window will show up when you change the destination backup repository.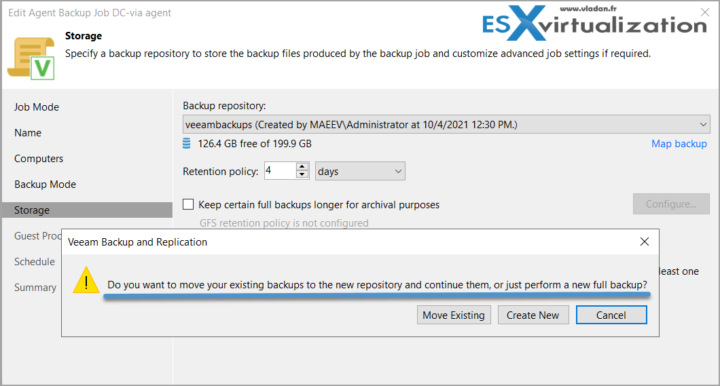 So the same thing can be achieved via two different ways.
Detailed articles about v12 new features:
****************************************************************

Free Trial of Veeam Backup and Replication
– Latest ISO.
(Note: Latest Veeam Agent for Windows, Linux and Mac are part of the bundle.)
****************************************************************
More about Veeam on ESX Virtualization Blog:
More posts from ESX Virtualization:
Stay tuned through RSS, and social media channels (Twitter, FB, YouTube)